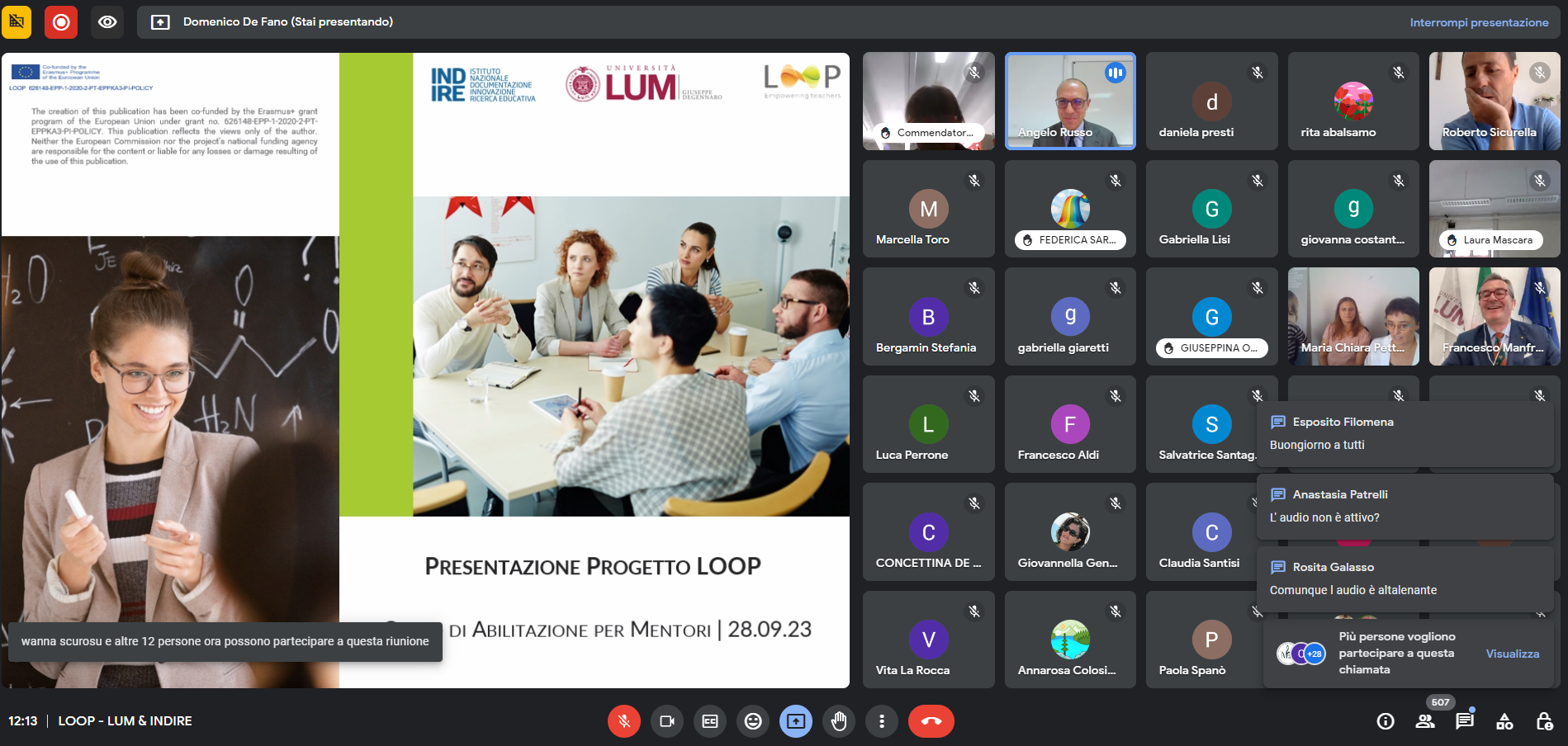 Policy Brief event in Italy
🗓️ On September 28, a remarkable event took place in Italy that left over 800 participants, including teachers, policymakers, researchers, and scholars, buzzing with enthusiasm.
Sponsored by LUM University and supported by INDIRE, the event centered on the MCP (Mentors' Capacity Programme) course, part of the larger LOOP project.
📚 The event delved deep into the multifaceted aspects of the MCP course, emphasizing its importance in bridging theory with practical application.
The enthusiasm for the MCP course was off the charts! So much so that, due to an overwhelming number of applicants👤, we are planning a special registration day to ensure everyone gets a fair chance.
👉 Mark your calendars for October, as the course will soon be available on the S.O.F.I.A. platform, offering a wealth of knowledge and resources to all educators.
We can't wait to see how the MCP course impacts education and learning across the board!