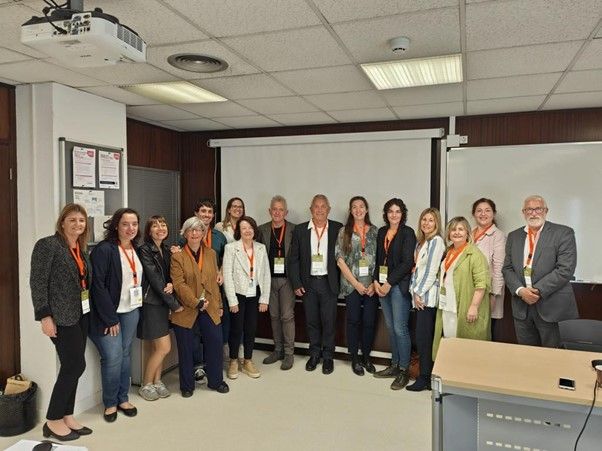 Policy Seminar in Spain
In May, educators and policymakers united to explore the transformative potential of reshaping the teacher career landscape. The seminar was co-organized with the Directorate General of Innovation and Training and took place as part of the grand 7th EDO Congress, uniting a diverse array of education professionals and key figures from education administrations.
The seminar adopted a symposium format under the title, "The Continuum of Teacher Training and Professional Learning: The School as a Cornerstone in the Journey to Becoming a Teacher." This symposium was coordinated by Jesús Moral Castrillo, the current Deputy Director General for Innovation and Training at the Regional Ministry of Education.
A highlight of the symposium was the comprehensive presentation of the LOOP Project, a European initiative with the noble objective of harmonizing educational policies for the implementation of guidance programs tailored to educators entering the education system.
Moreover, the symposium hosted distinguished representatives from various esteemed university entities, who explored strategies to advance induction and training programs for mentors in Catalonia.
In specific:
Maica Gil (Department of Education) addressed "The Training Continuum in the Teaching Career."
Xavier Chavarria and Elvira Borrell (Universitat Oberta de Catalunya) provided insights into "The Framework of Teaching Competences as a Beacon in the Stages of Professional Development."
Patricia Olmos (Universitat Autònoma de Barcelona-CRiEDO) and Verónica Violant (Universitat de Barcelona) elucidated on "The Transition to the Teaching Profession: Inducteaching."
Susanna Arànega and Juan Llanes (University of Barcelona) explored "The Construction of Teaching Identity and its Connection to Practice During and After Initial Training."
When concluding the symposium diverse viewpoints and perspectives on the ongoing work in Spain were presented. The event provided an invaluable platform for the exchange of ideas and opinions to shape the future of educational policies.