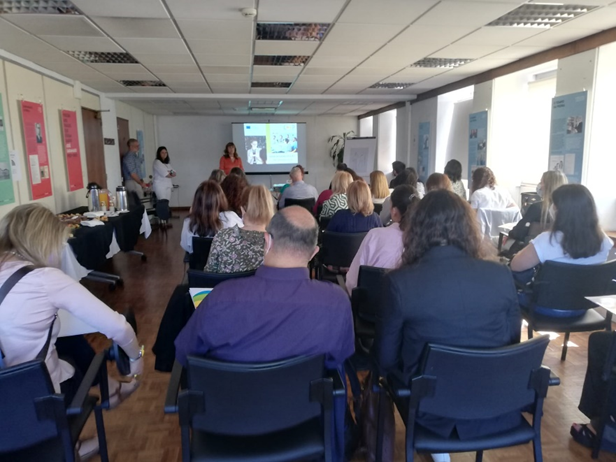 LOOP project works for you with you: Co design Sessions in Portugal
The Induction Programme for new teachers and the Mentor Capacity Programme developed in the scope of the LOOP project – Empowering teacher's personal, professional and social continuous development through innovative peer-induction programmes are in the final design phase and during the summer will be ready to be tested during the 2022/2023 school year in Portugal, Greece, Spain, Slovenia, Germany, Italy and Croatia.
On the 6th of June 2022, it took place in Portugal, at the DGAE premises, the co-design sessions that joint the efforts between DGAE, INOVA+ and Casa do Professor with professionals that are working in the field, namely 30 teachers (new and experienced), as well as 14 headmasters, to respond to their expectations and ambitions regarding the progress in the teaching career.
In Portugal, it is expected to have the Accreditation of the Mentor Capacity Programme so that experienced teachers besides the access to new knowledge and improve their skills can benefit from credits for career progression. It will start in November 2022 in a b-learning format.
The Portuguese teachers are aware that the pilot of the Induction Programme for new teachers will start in January 2023 with an experimental and a control group that will play a key role for 6 months to validate the tools and the structure of the programme. However, during the first term of the school year, new teachers will participate in workshops to familiarise themselves with the programme.
We are now finalizing both programmes to prepare the ground for the piloting after the summer break. Teachers and headmasters are aware that they need to have considerable time to dedicate to the LOOP activities during the whole school year.