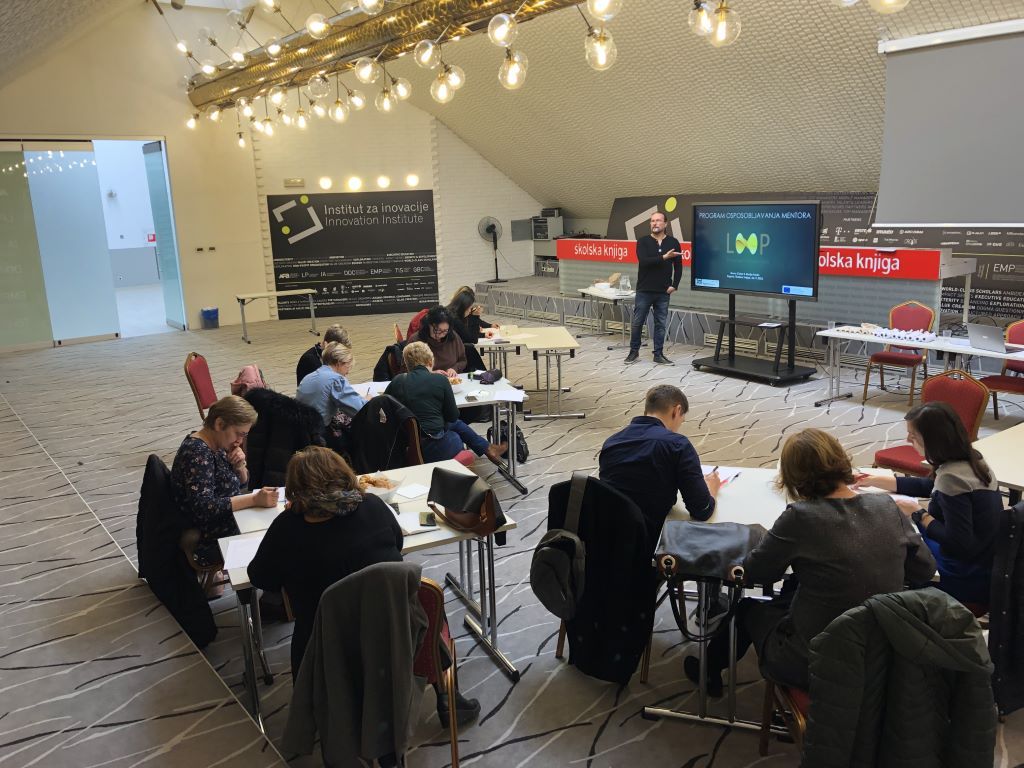 LOOP project in Croatia 
In Croatia, shortly after the beginning of this year, the implementation phase of the programs in a real environment began. We contacted more than 200 teachers and schools across Croatia to join the project. We conducted surveys, worked with focus groups, and interviewed primary and secondary school teachers. The results then indicated that the teachers are somewhat satisfied with the knowledge of the subjects they teach, pedagogical knowledge, and even the hated administration. On the other hand, they feel a lack of support in the emotional and social/cultural part of the teacher's vocation, which was not provided or insufficiently provided in college education and preparation for professional exams. The obtained results pointed to the fundamental problems of today's teachers who face great professional instability in an increasingly challenging society and demotivation to remain in their profession. Due to the inconvenient geographical layout of Croatia, when we started the programs, we organized seminars and workshops in larger cities (Zagreb, Osijek, Pula, Split).
Over 140 teachers and mentors actively participated in the project. The mentors reacted quite well and seriously to the project with greater engagement and willingness to participate. We are still in the implementation phase, which will last until October of this year. As time goes by, the voice of the project is heard more, and teachers and mentors contact us who would like to get involved or learn more about the project itself and the programs. Because of them, we extended this phase in order to achieve higher numbers and the involvement of especially new teachers, which we lack. We are currently finishing up some of the groups and filling out the last surveys. Feedback and impressions of the project itself are quite positive. The first results are that the mentoring program is commendable, but that there is an urgent need for an equally strong program for new teachers. The local management of schools presented distinct challenges that require careful attention and collaboration.
One key outcome was the recognition of the importance of creating an environment where mentoring goes beyond a measure of formality. The participants expressed a strong desire to establish a platform for mentor exchange, elevating the mentoring experience to a higher level. Addressing the concerns of beginning teachers entering the education system emerged as a priority. Providing comprehensive preparation and a sense of security to new professionals is crucial for their success. The Ministry of Science and Education plays a vital role as a supportive partner in this project, and we are hopeful that the significance of the project's initiatives will receive even greater recognition. It is essential to emphasize the need for increased support from the competent education authorities in implementing these programs. For now, we are proud of the progress made and the positive feedback received from educators and education leaders.